Tristan Bruns In Sophisticated Ladies @ Ruth Page Dance Center
Music by Duke Ellington
Concept by Donald McKayle
Direction & Choreography by Brenda Didier & Florence Walker Harris
Music Direction by Jermaine Hill
A celebration of the artist many consider "the most important composer in the history of jazz," this stylish salute to "The Duke" will transport audiences on a high-stepping, dynamic journey through the life and times of one of America's greatest showmen.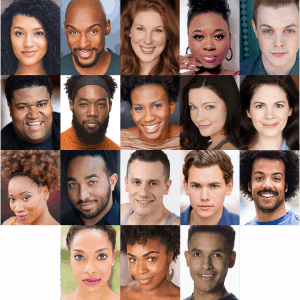 From his early days at Harlem's legendary Cotton Club through growing success at Carnegie Hall, on Broadway, in Hollywood and around the world, this elegant, Tony Award-nominated entertainment features Ellington's biggest hits, including "Mood Indigo," "Take the 'A' Train," "I'm Beginning to See the Light," "Hit Me With a Hot Note and Watch Me Bounce," "Perdido," "It Don't Mean a Thing," "In a Sentimental Mood" and many others.
Featuring Lydia Burke, Donterrio Johnson, Molly Kral, Donica Lynn, John Marshall, Jr, Lorenzo Rush Jr and Eustace J. Williams 
and Shantel Cribbs, Madison Piner, Jenna Schoppe, Terri K. Woodall, Chuckie Benson, Tristan Bruns, Kaimana Neil and Joey Stone
with Ariel M. Dorsey, De'Jah Jervai and Darren Patin
Share your thoughts, post a comment.